Kitchens come in all shapes and sizes, and here at The Kitchen Depot, we understand that not everyone has the space for all their storage needs. With that in mind, here are some nifty storage tips that you can use to help maximise your space.
Introduce Your Cupboards To Dividers
Tired of rummaging through your cupboards to find the right size of pan lid? Or maybe for that perfect plate? Well not anymore, utilise dividers to provide some much-needed structure to your kitchenware.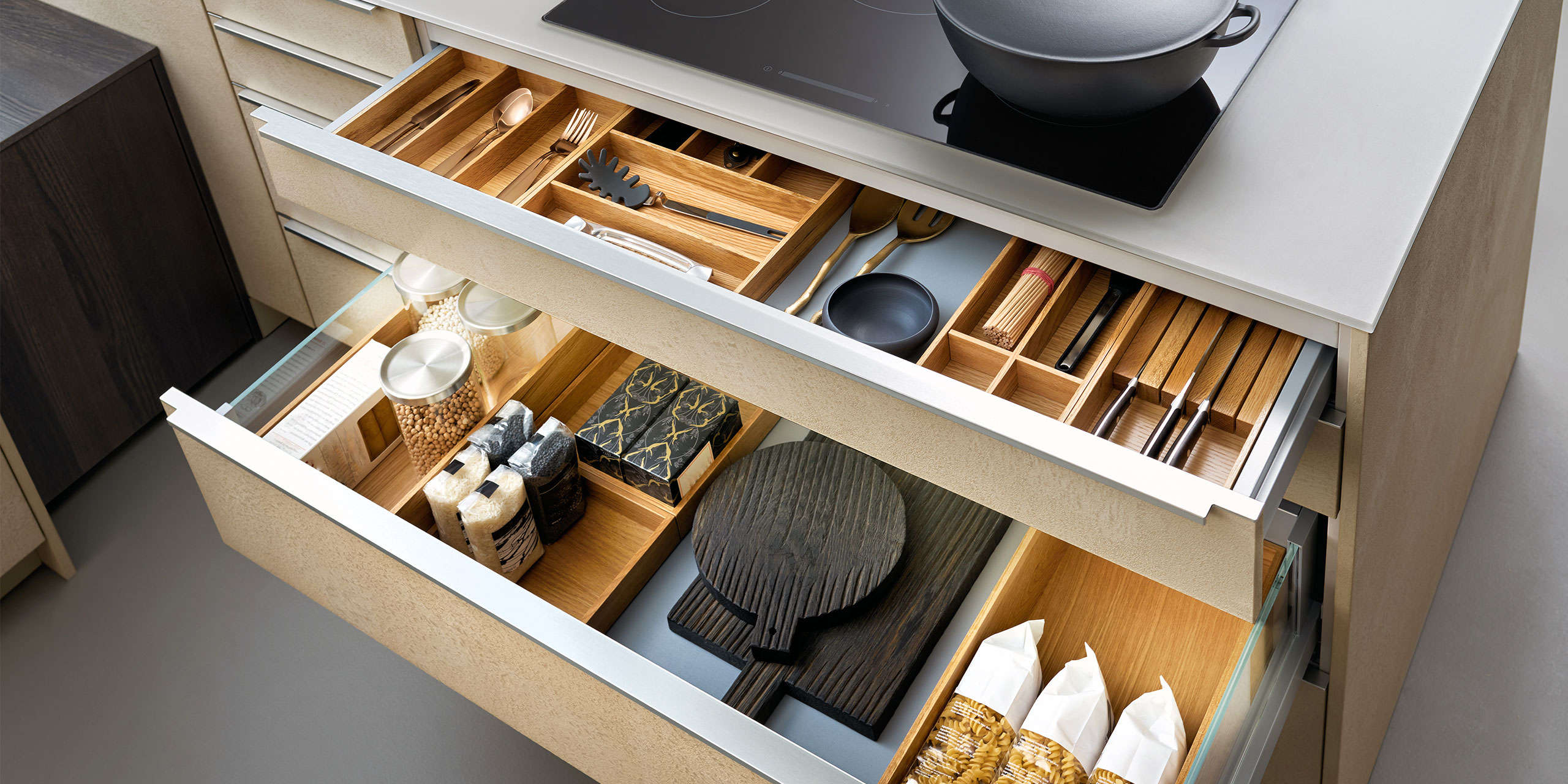 Fit a Magnetic Knife And Utensil Holder On Your Wall
Make use of your free wall space by fitting a fashionable and functional magnetic strip to hold all your large knives and utensils. Not only will you be able to maximise your drawer space but also have your kitchen equipment right at your fingertips.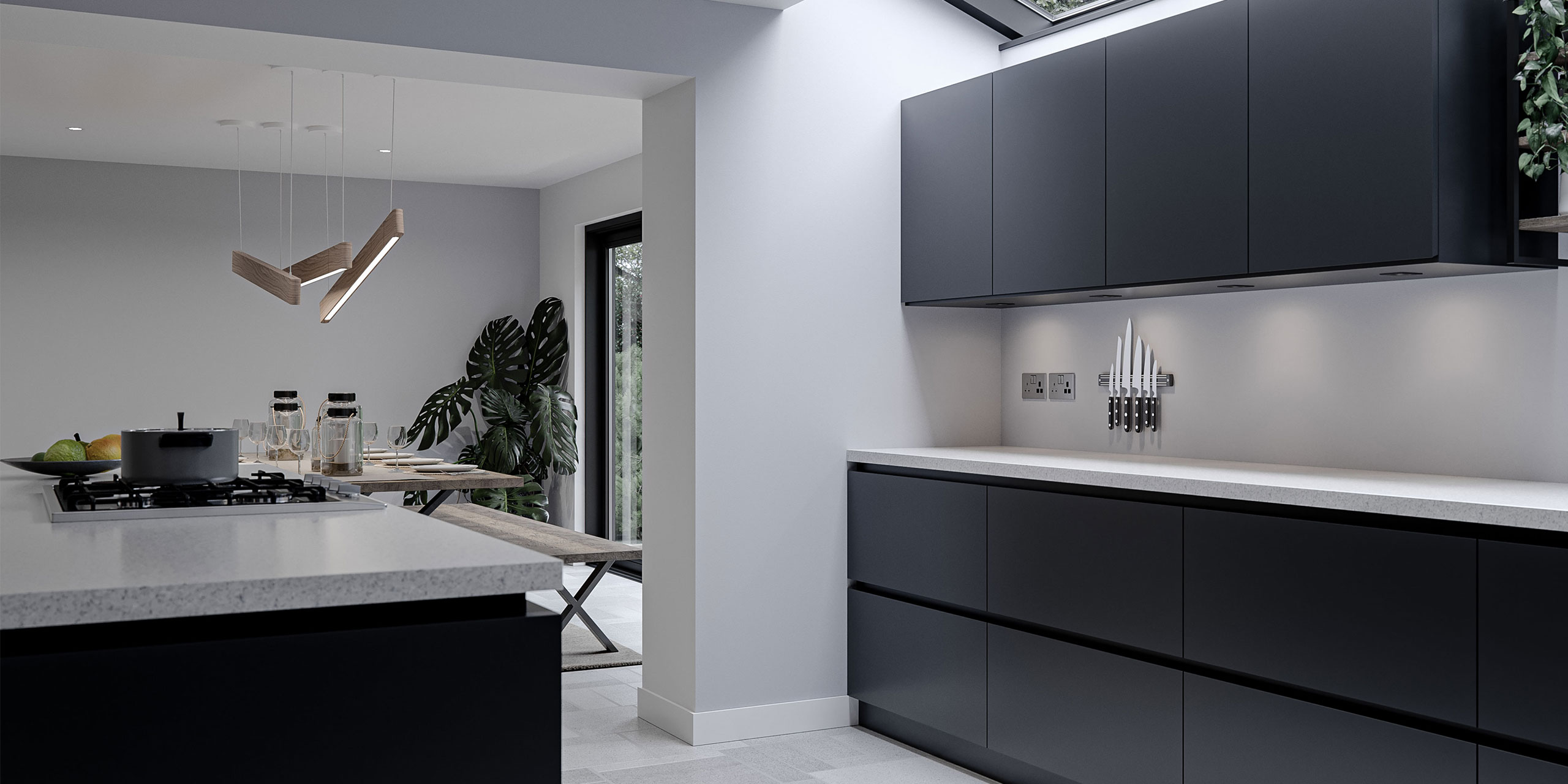 Invest In Stackable And Nestable Containers
You won't regret organising your cupboard contents into stackable containers that will optimise your space. Consider using clear containers and/or labelling them to make finding whatever you need quick and easy.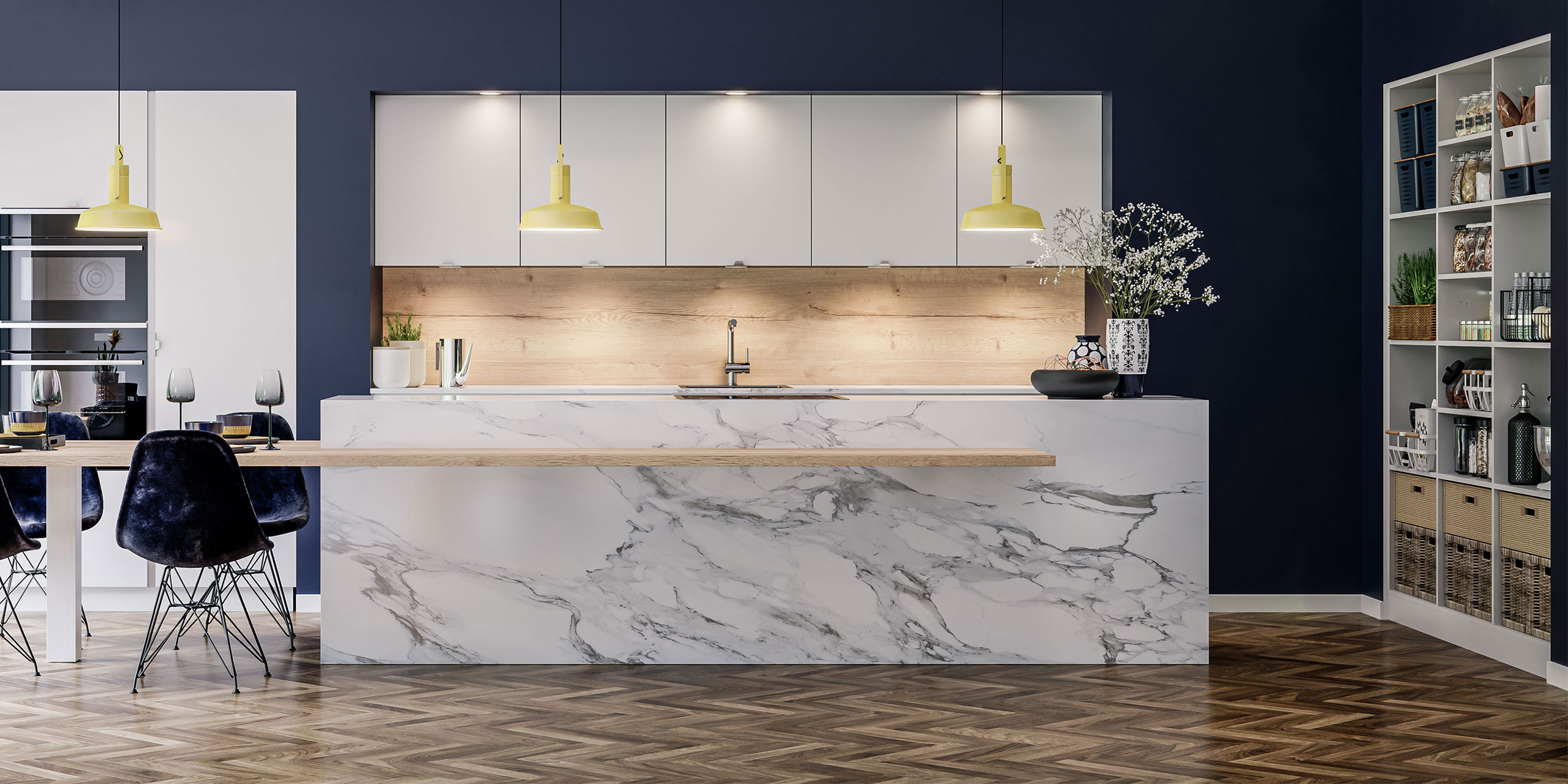 Clear Sink, Clear Mind
Keep your worktops tidy and clean by installing a flawless deep sink with enough room for all your dishes. No longer will you have to worry about dirty kitchenware spilling over onto your surfaces while looking fashionable in the process. Another wise investment would be a chopping board that slots over your sink. This handy piece of equipment will make meal preparations a breeze as you can wash and chop in the same area while minimising mess, especially with a built-in colander.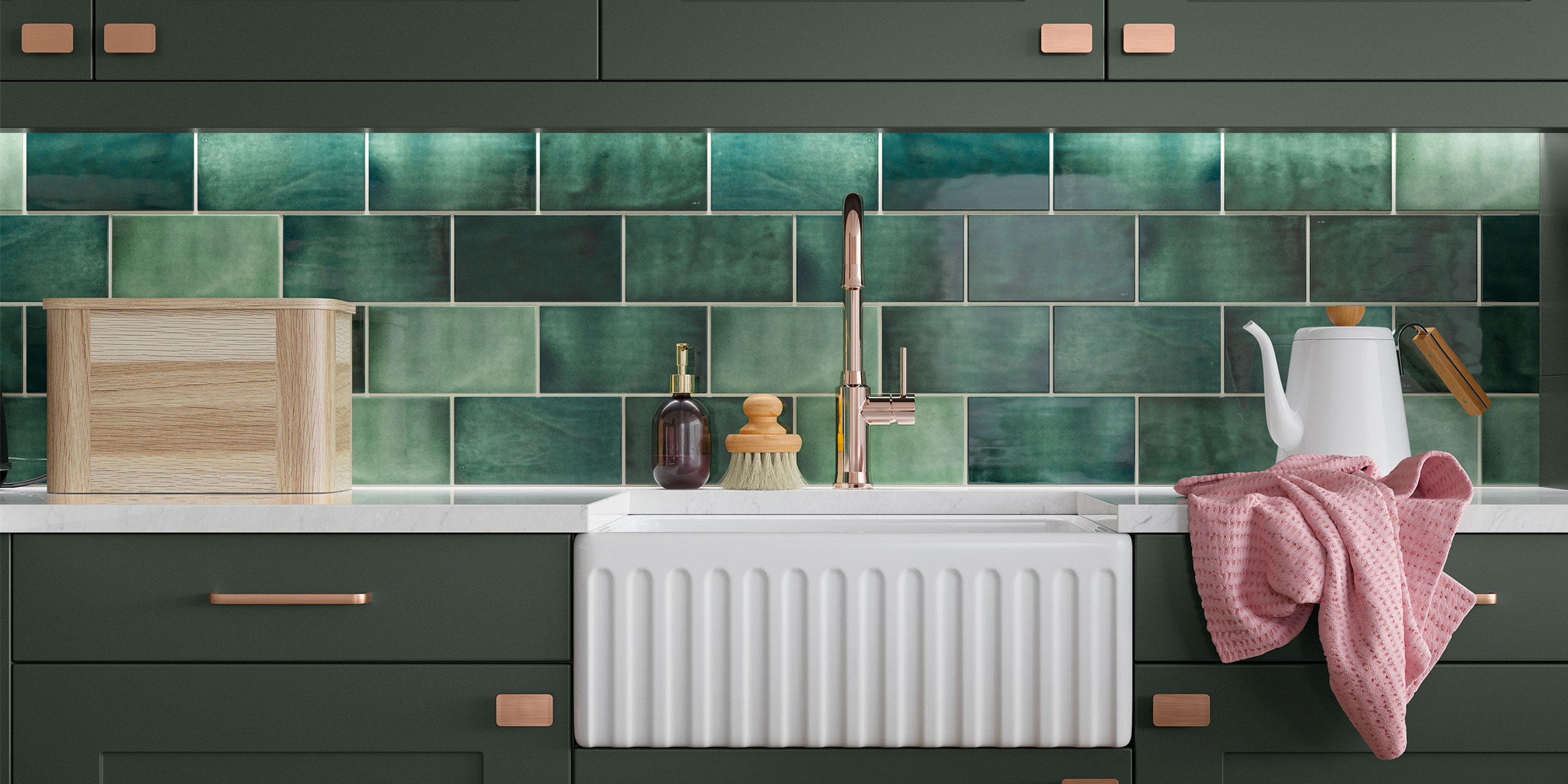 Invest In Open Shelving
Make the most of your wall space by fitting open shelving to free up cupboard space and keep frequently used items nearby for easy retrieval. YOUK shelving offers fully flexible storage solutions that can fit your specifications and match any environment. Stylish and practical, they are the perfect design feature for your home.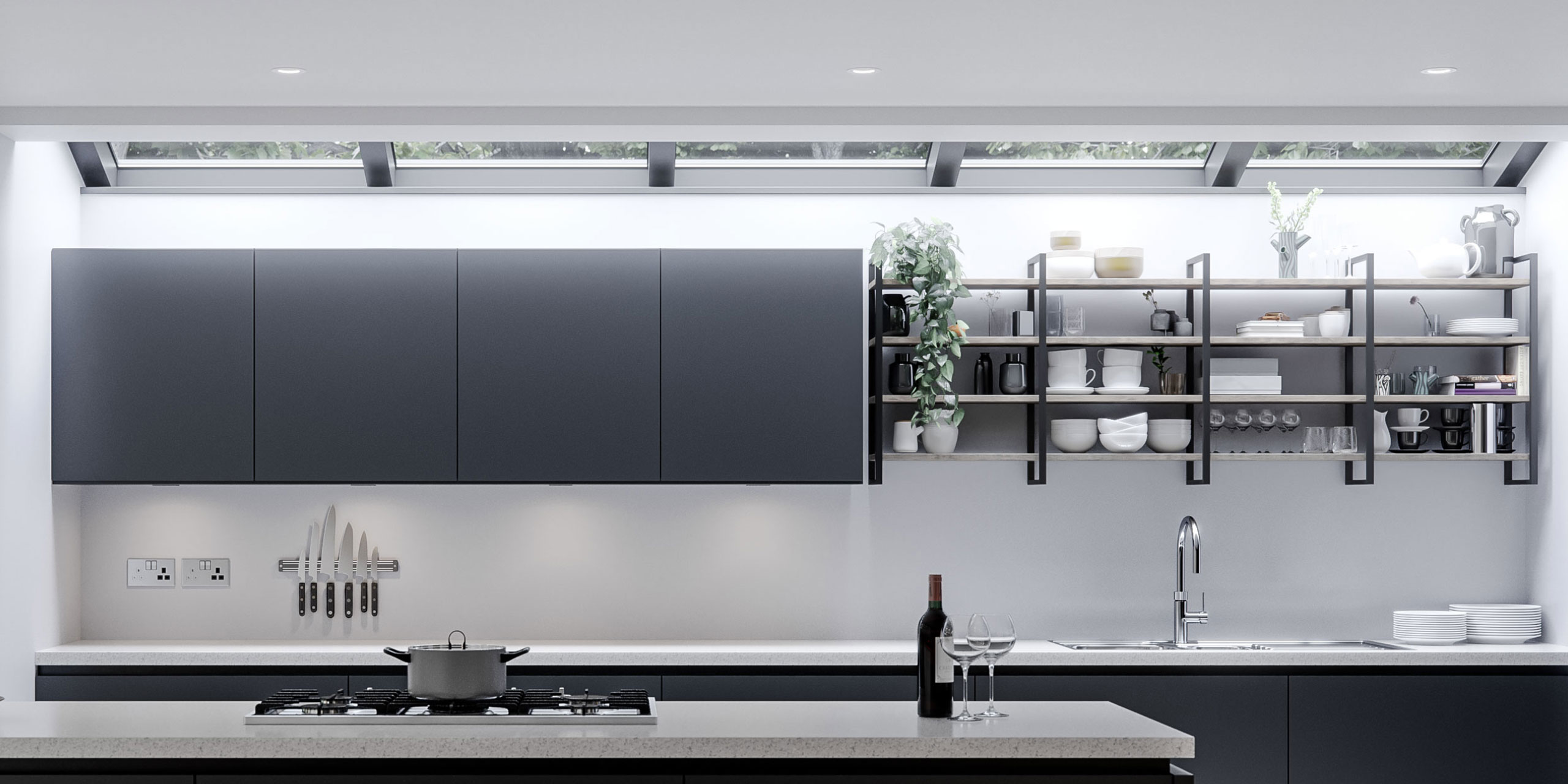 Discover More
If our storage tips have inspired you and you'd like some advice on how best to incorporate these into your kitchen space our designers are on hand to help.